When Carl and Lois Good first learned about the idea of Continuing Care at Home (CCaH) being offered by Friends Life Care (FLC), it was through Carl's work with Mennonite Health Services (MHS). Between his experiences with that organization and Lois' work at the Lancaster County Office of Aging, they realized this was something they needed to look into closely.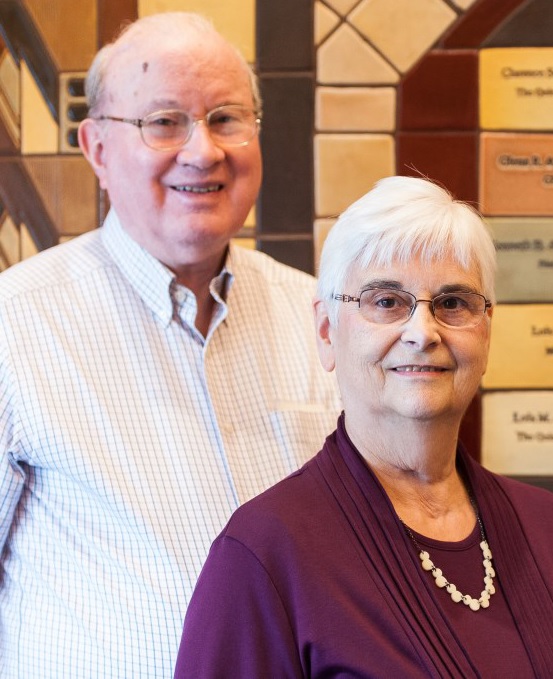 Lois says, "We knew we wanted to stay in our home in Lancaster as long as we could. The idea of Continuing Care at Home really appealed to us. So we spent time talking with the Friends Life Care people and decided this was a tool that made sense for us, and I am SO glad we did." The Goods found the FLC team to be very flexible and helpful. Lois says, "We chose the options we felt best about and began paying the affordable premiums right away."
The Goods signed on as members of FLC in 2005. They were empty-nesters and both still working full time. The flexibility to pick their level of involvement and the eventual benefit amount went a long way toward reducing the unknowns of what care they might need in the future, and also helped their children, who all live at a distance, to be much less anxious about any needs coming down the road.
Their foresight and planning proved to be a good thing as Carl was diagnosed with Normal Pressure Hydrocephalus with dementia in 2008. Being members of FLC proved to be invaluable as Lois and Carl navigated those early years of his disease. She says, "It allowed us to stay in our home as long as possible before moving to Landis Homes. The Care Coordinators were so helpful when I had questions, concerns or just didn't know what to do." She continues, "The Coordinators were very well trained and came from a variety of backgrounds with extensive experience in geriatrics."
Membership with FLC allowed Carl to be cared for at home and to attend the Adult Day Services at Landis Homes, at first just a few days a week, and for more days as it became needed. This reduced the stress of full-time caregiving for Lois and made it possible to continue having time off from being the main caregiver.
Near the end of 2014 when Carl moved to the Landis Homes Personal Care accommodations, the Care Coordinators continued being a strong resource to Lois. They have continued checking in with her and been very supportive along the way. Lois is delighted to see Landis Communities partnering with Friends Life Care to offer this option to people in Lancaster and Lebanon Counties.
More information can be found at https://www.friendslifecare.org/landis/