Larry is no stranger to hard work. For most of his life, he was a rancher in Virginia. He raised emus, alpacas, and cattle, but the great love of his life was horses.
"I loved working with horses. I enjoyed riding them and working them out. They're intelligent," Larry shared.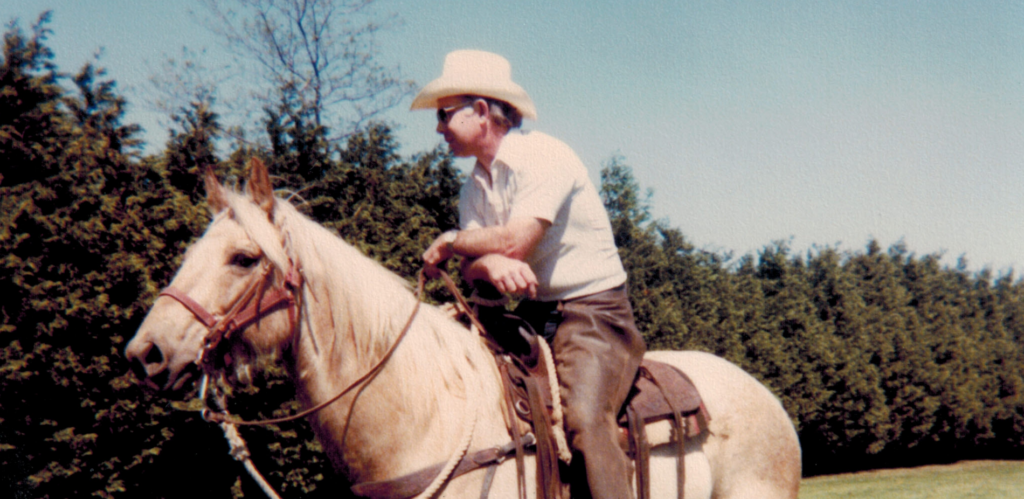 At one point, Larry had over 100 animals on his ranch, and he had two people to help him do the work.
Although Larry is no longer ranching, he does like to stay as active as possible. He began attending Landis Adult Day Services in June 2022. A friend brings him every day.
"My favorite part is walking in the mornings at ADS. I like to stay active. I like to work and do whatever needs done, and I like being outside."
A true gentleman, Larry enjoys getting to know people and has no problem making friends. He has been challenged with memory loss, but going to Landis ADS and being with friends helps him keep going.
Perhaps you know someone, like Larry, who attends ADS. Through the Landis Adult Day Services Annual Benefit Golf Outing coming up on June 2, you have the opportunity to support the individuals who attend and the Landis Adult Day Services program. You can participate as a golfer, a patron, or a volunteer.
Your support makes an engaging, life-enriching program available to clients as they face declining health and provides financial resources for those who need assistance. For more information about the Landis ADS Annual Benefit Golf Outing, contact Jan Nikoloff, Advancement Events Coordinator, at jnikoloff@landis.org or 717-381-3580.