Team Member Connection is a 2-hour event (offered 4 different times) in the West Community Room (located in Westview) designed to foster community and connection for our team!
In addition to an engaging speaker, this time together will include an update on the strategic vision for Landis Communities, some interdepartmental activities, refreshments, prizes, and more!
We look forward to seeing you soon!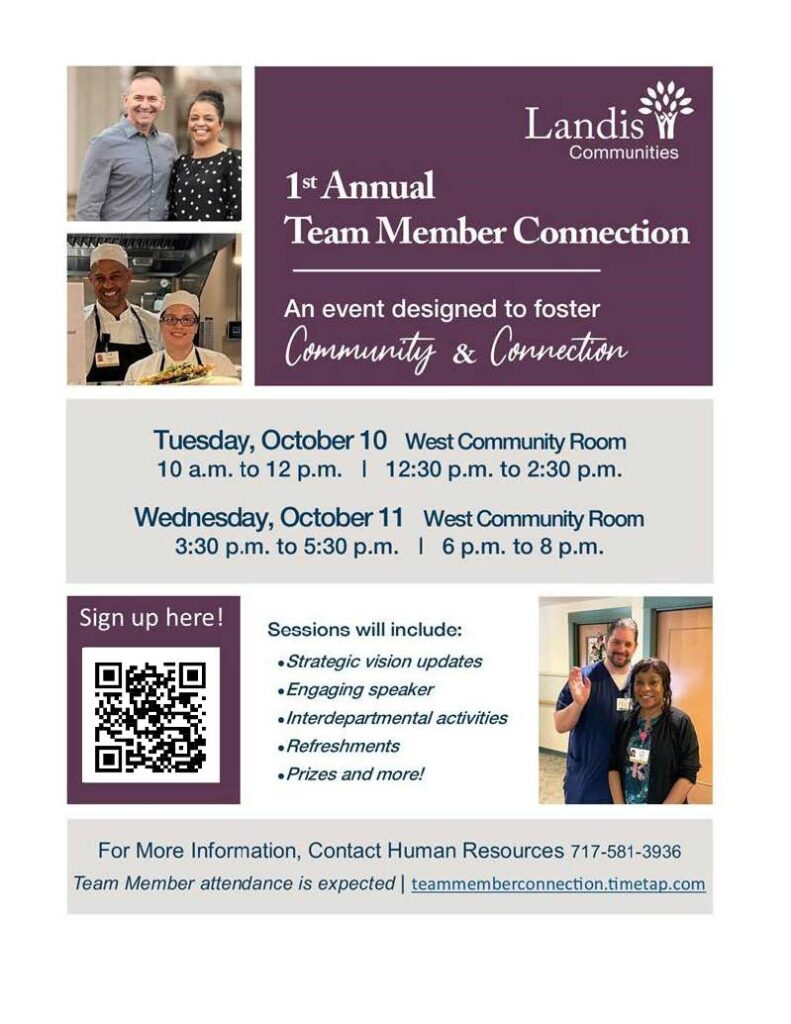 Questions?
Contact HR: (717) 581-3936