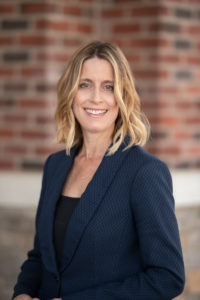 Linda K. Lownsbery, of Elizabethtown, Pa., has been named the new Vice President of Human Resources at Landis Communities. Most recently she served as Vice President of Human Resources for The Wenger Group, Inc., where she led Human Resource functions for an organization of nearly 500 employees.
President/CEO Larry Zook commented, "From our beginning we have been blessed with a competent, caring and compassionate team motivated by Christ-like love. Our HR leadership has supported this over the years through cultivating a strong culture of service and building a team of individuals committed to Landis Communities mission and values. We are excited to welcome Linda to the team to continue this important work. Linda brings strong HR leadership experience, along with an interest in and passion for our service to older adults in the Lancaster County area and beyond."
Linda's extensive experience will be an asset to Landis Communities. Her previous roles have included all aspects of Human Resources management including leading a full range of efforts in talent development, employee relations, performance management, leadership development and succession planning. She has also worked to initiate innovative efforts for talent recruitment and retention, conduct comprehensive talent assessment and leadership development, and lead initiatives designed to keep a values-based culture strong.
Linda graduated with a B.S. in Business Administration (cum laude) with a Marketing/International Business concentration and a minor in Spanish from Elizabethtown College. She holds a Graduate Certificate in Training and Development from Penn State University. In addition, she carries SPHR and SHRM-SCP certifications.
Linda says, "I am so grateful for the opportunity to serve in an organization where team members living out the organization's guiding values is so evident."