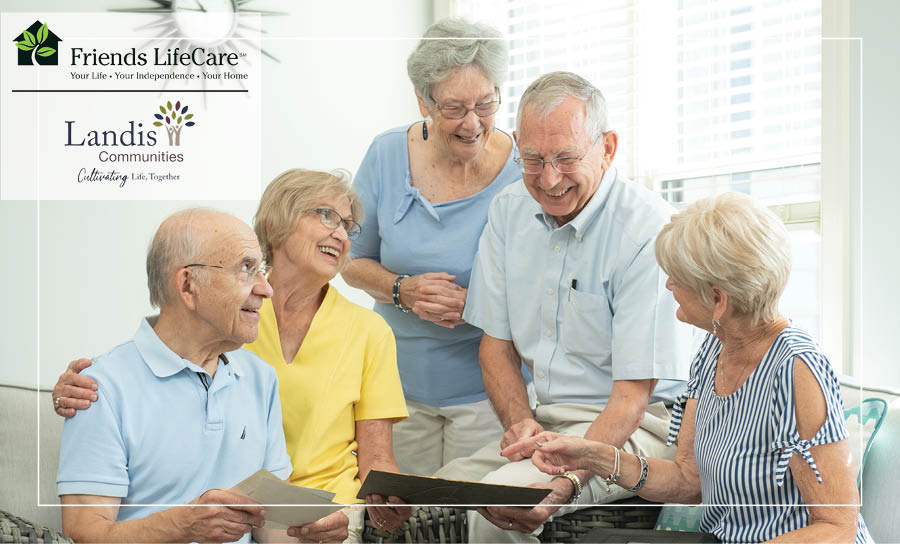 Thursday, July 14, 2:00-3:30pm • High Learning & Wellness Center
Landis Communities and Friends Life Care have collaborated to offer flexible and comprehensive long-term care plans, including expert care coordination and financial benefit, for those aged 40-85, living in Lancaster and Lebanon Counties.
There will be a Continuing Care at Home In-Person Seminar held at the Calvin G and Janet C High Learning and Wellness Center at Landis Homes on Thursday, July 14 at 2:00 pm.  Registration is required and can be completed by contacting Joy Albright at 717-381-3599 or by Clicking Here.
Topics will include:
What options are available to allow you to thrive in your home as long as possible?
What is the difference between long-term care insurance and membership in a Friends Life Care plan?
How do Medicare, Medicaid, and your current healthcare insurance relate to your long-term care needs?
Pre-recorded webinars are also available by registering at https://www.friendslifecare.org/landis/