Thursday, February 16 | 1:30 pm – 3:30 pm
High Foundation Auditorium at Landis Homes
This is a drop-in, expo-style event, designed to give you an opportunity to meet with other lifelong learners and Pathways Institute instructors and pick up a Spring 2023 course catalog. 
No RSVP is required. In case of inclement weather, we will communicate if the event needs to be canceled.
Light refreshments will be provided.
Landis Homes residents are encouraged to use campus shuttle or walk.
If you are ill or have been exposed to someone with COVID-19, we ask you to refrain from attending.
*If you use GPS, enter 1 Freesia Lane, Lititz PA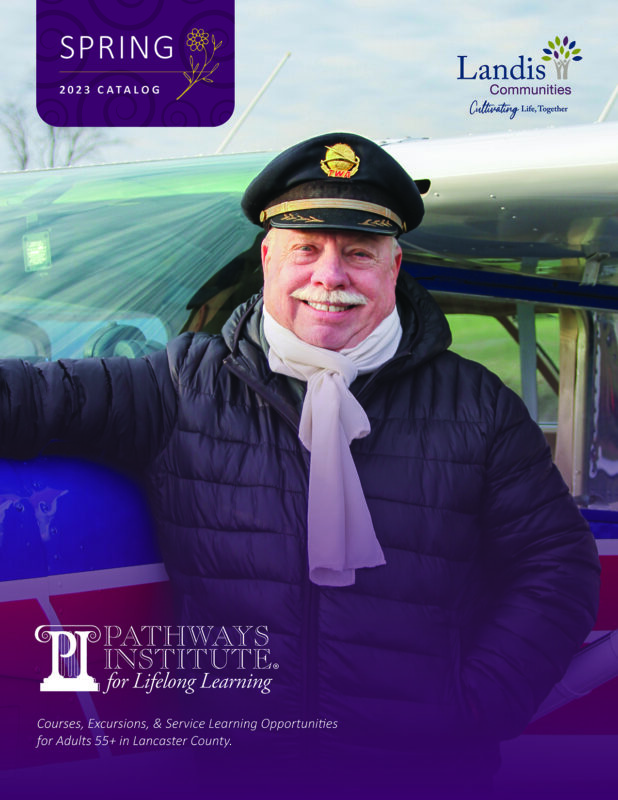 Get your copy of the Spring 2023 course catalog:
At the Kick-Off Event
Online beginning February 16 at ThePathwaysInstitute.org
On-campus at Landis Homes beginning February 16
Request a copy from the Pathways Institute office