Registration for the Fall 2023 Term of Pathways Institute for Lifelong Learning® is now open! Join us this fall to test your knowledge of Pennsylvania trivia, trek Mt. Everest, experience the power of a Middle Eastern drumming circle, explore the night sky, learn how pretzels are baked, and much more!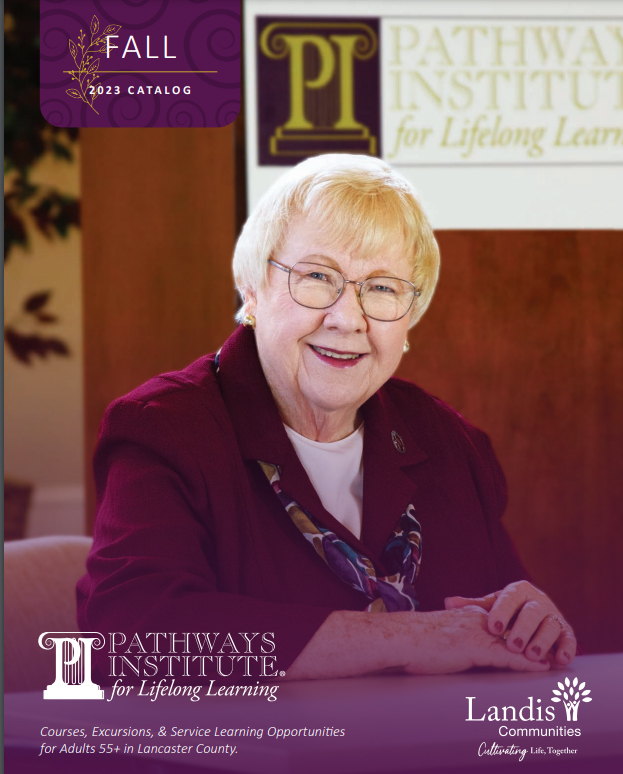 Register for classes and view the full catalog online.
Click here to register online.
Click here to download the catalog.
On the Cover
Ms. Mary Bach is a former high school teacher, and now a nationally recognized, independent consumer advocate who is Chair of the AARP Consumer Issues Task Force. She has appeared on numerous local and national television programs and has been interviewed on radio talk shows and newspapers internationally. Join Bach this fall for the course "Looking for Love in all the Wrong Places?" about romance and other current scams.